BONITA SPRINGS, Fla. (Sept. 28, 2016) – Bonita Springs/Estero's first private school celebrates one year in its futuristic and technology rich campus. The school has experienced significant growth since opening, doubling its enrollment in preschool through fifth grade. Middle school will be offered during the 2017-2018 school year, beginning with 6th grade. Future growth is planned through 12th grade. Transportation from Fort Myers and Naples will be offered, fall 2017.
The school was designed for the 21st century learner, providing an ideal environment for Project Based Learning. The 22,000 square-foot campus includes flexible classrooms, a digital media center, culinary kitchen, and Makerspace.
Natural light is a key element of 21st century school design, as well as flexible classrooms. A network of garage doors allows classrooms and hallways to be connected for collaborative work opportunities. Flexible student seating is also observed, to meet the individual needs of students. Furniture includes Steelcase's innovative nodes, media scape, and media lounge, which promotes communication amongst students and the ability to connect digitally with community partners.
"High-quality project-based learning is a key component to ensuring our student's global readiness. Community partners, change-making experiences, deep learning, and the implementation of the four Cs-communication, collaboration, creativity, and critical thinking, are central to our learning model," says Garcia. A high school is envisioned where students engage in project-based learning, entrepreneurship, and the 21st century literacies. "As a capstone project, all high school students will write a business plan and start a small business. This ranges from designing and building skate-boards for an Etsy shop to learning Java and coding a program," says Garcia. Some flipped classroom experiences and a warehouse-style makerspace are also planned.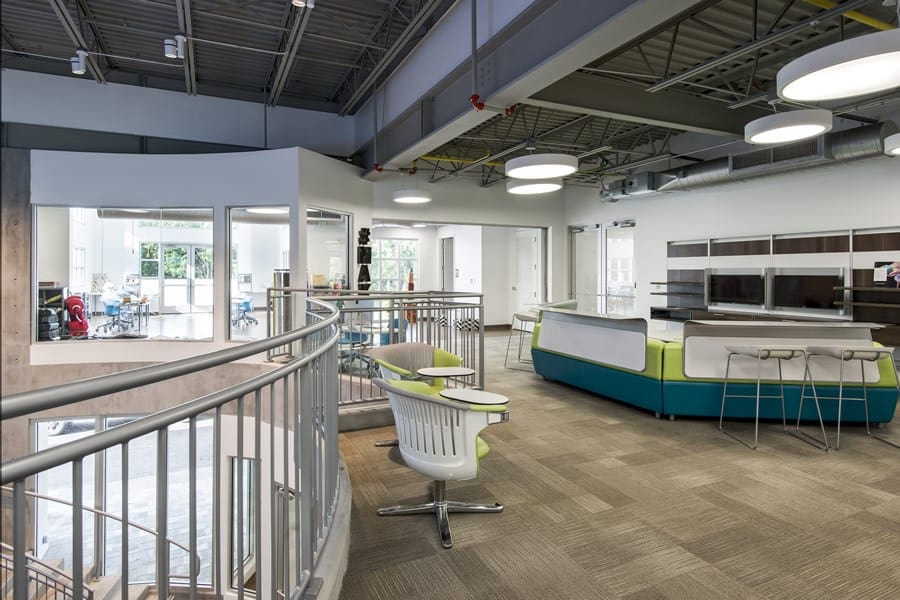 Discovery Day Academy partners with Garcia's research organizations, Eduthink21 and Edutech21, for its learning model, customized project-based learning curriculum, and educational technology. The organizations are working with a start-up school in Cairo, Egypt, founded by two female educators, with the goal of having a global network of like-minded 21st century educators. "The theoretical benefits of project-based learning have been well established, however educators lack practical implementation tools, models, and high-quality resources for this theory of learning. Through my organizations, I want to share our decade of research, experiences, and tools to benefit educators and students well-beyond our community-based school", says Garcia. The organization's websites will launch this fall, for more information visit www.eduthink21.com.
About Discovery Day Academy Founded by education entrepreneur and former classroom teacher in 2006, Discovery Day Academy has campuses in Bonita Springs and Clewiston. The school's campuses have 250 students and 45 teachers. For more information, visit www.discoverydayacademy.com.
Media Contact: Elizabeth Anne Garcia, Founder and Head of School, Discovery Day Academy, e.garcia@discoverydayacademy.com and 239-498-5826.