OUR APPROACH TO TEACHING
AND LEARNING IS AN INCH WIDE
AND A MILE DEEP
Curriculum
Our approach to teaching and learning is "an inch wide and a mile deep." Discovery Day Academy's children engage in meaningful learning through project work. At both of our private school campuses in Bonita Springs and Clewiston, children are exposed to the learning process in an environment that fosters deep knowledge, critical thinking, creativity, collaboration and communication, resulting in the ability to transfer knowledge and problem solve. Character development and civic responsibility are the cornerstones of our school family. Equally important are the arts, athletics and technological literacy.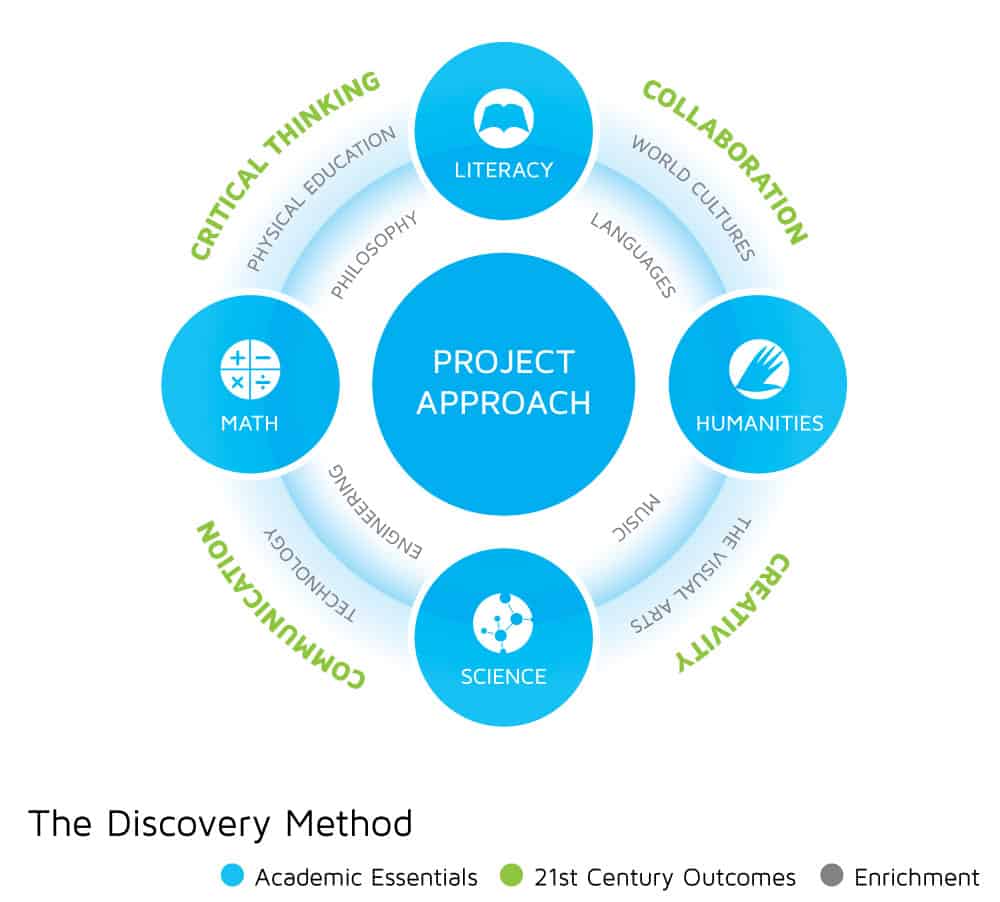 Visit Eduthink.21 to learn more about our approach to Project-Based Learning:

Innovative Owls
Elena G., Kindergartner
The Rocket 10 was constructed out of recyclable materials, including a water bottle, construction paper and a plastic food cap. The concept behind the rocket was to build an aircraft that could fly like a plane and propel from the air into space. With the assistance of Mrs. Cardenas, she explored the concept of propulsion. Amazingly enough, an aircraft was recently created that has this capability! Maybe the engineers of that project made something similar in their childhood. Congratulations to the next Innovative Owl!
Criteria for an Innovative Owl Project